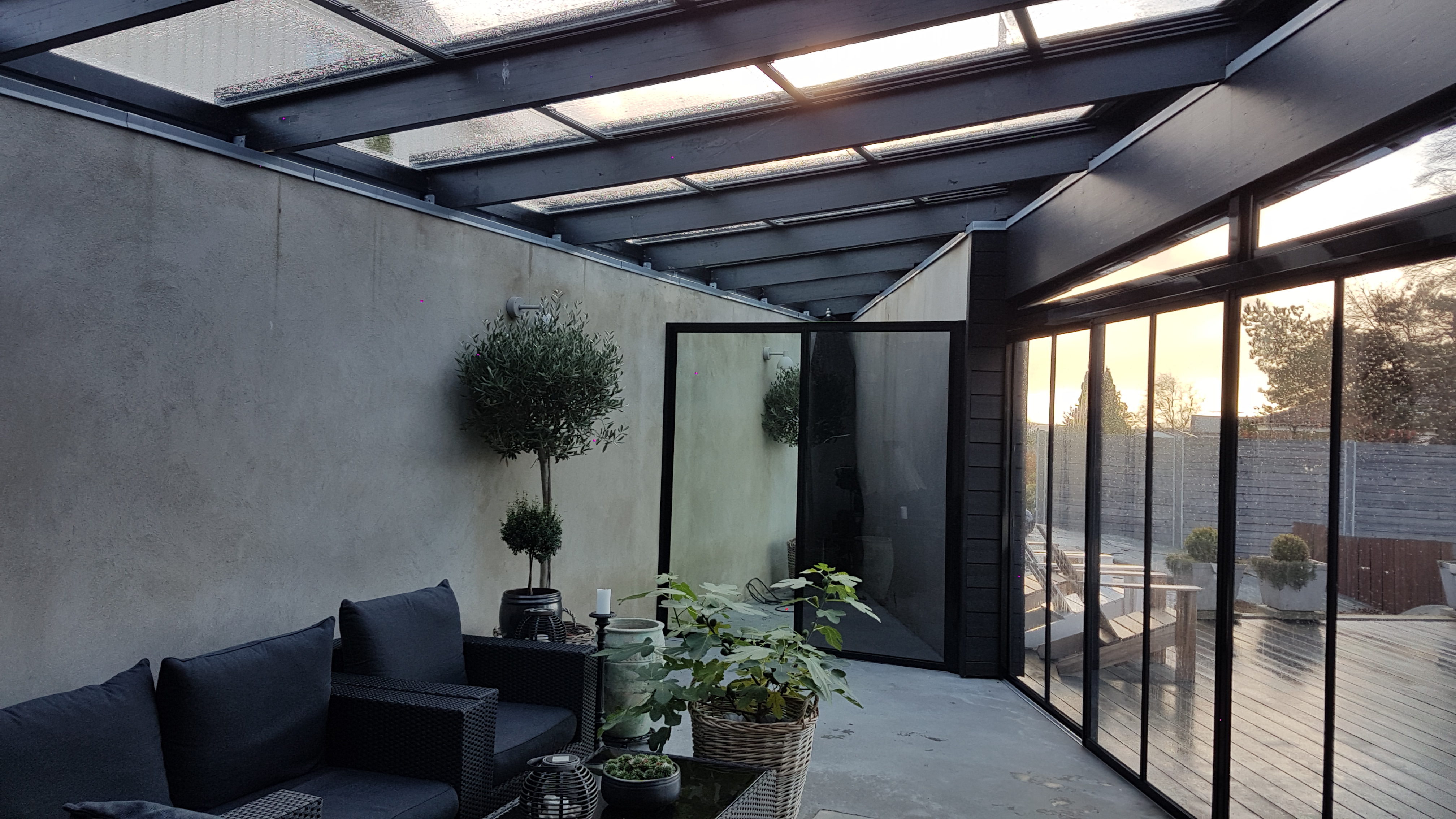 Unique conservatory with retractable glass roof
Just before the snow started falling, this unique conservatory got finished in the Gothenburg area.
The conservatory is built at an angle, which meant that all the production of the glass ceiling really was special.
The openable glass roof can be pushed from the image seen left to right and follow the roof angle.
The glass roof provides an open and spacious feel to this otherwise small area, which one would want in a conservatory.
In addition to a retractable glass roof mounted, we also installed large sliding glass doors that opens from the middle and out.
The glass element on top of the sliding glass doors is also manufactured with an angle.
The sliding doors are made with crossbars at the center of each glass door.
In the small inner corner of the room the customers wanted something that would hide the crude cornera bit, and the solution was to install 2 sliding doors with mirror and smoke finnish.
A mirror door fit perfectly in the environment and increases the good impression of the conservatory.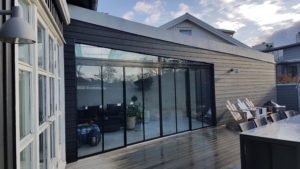 If you have thought about building a conservatory or a pergola, fill in our contact form.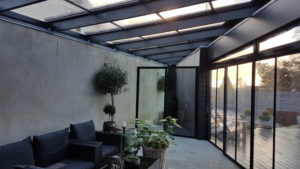 We usually reply within a day to gether with suggestions, ideas and price.